Source: USA TODAY
Russell Wilson is one of the best dual-threat QBs in NFL history. Seattle Seahawks to a Super Bowl XLVIII win, has been named to 8 Pro Bowls, and holds many league records.  Wilson's athleticism does not stop there. He is also a 2nd baseman with the New York Yankees. "DangerRuss" is a successful businessman and investor with dozens of endorsement deals. From the field to the diamond to the board room, Wilson is unmatched. This is largely due to his upbringing and the influence of his father, Harrison B. Wilson III, on his life. 
Wilson III was a collegiate athlete and Dartmouth graduate. He sent his son Russell and his siblings to a small private school despite their athletic talent. Wilson III made education paramount in his family. He was deeply involved with his children and acted as a role model for them. He would often ask his undersized-yet-skilled son Russell one thing: why not you?
"Russell is everything that his father was," said Wilson III's former teammate Reggie Williams in 2011. 
Source: Oregon Live 
Wilson continues to be everything his father was to him for his own children. He has two kids, a boy and a girl, with his wife Ciara. He can be seen smiling and playing with his children on social media and tries to be involved as possible despite a busy schedule.
"I think more than anything when you see family, have your own family and it continues to grow, you know it's a special thing," Wilson said
Source: ET
He has also graciously stepped into a role as the stepfather of Ciara's first son Future, who she had with none other than rapper Future. The eldest child was already two years old when the couple married in 2016. He treats the child as one of his own, as was highlighted in a 2020 commercial dedicated to both of his sons.
"Being a stepdad … has taught me, really, what love is like, what life is really like, [and] how God intends us to love," Wilson said in an interview with Good Morning America.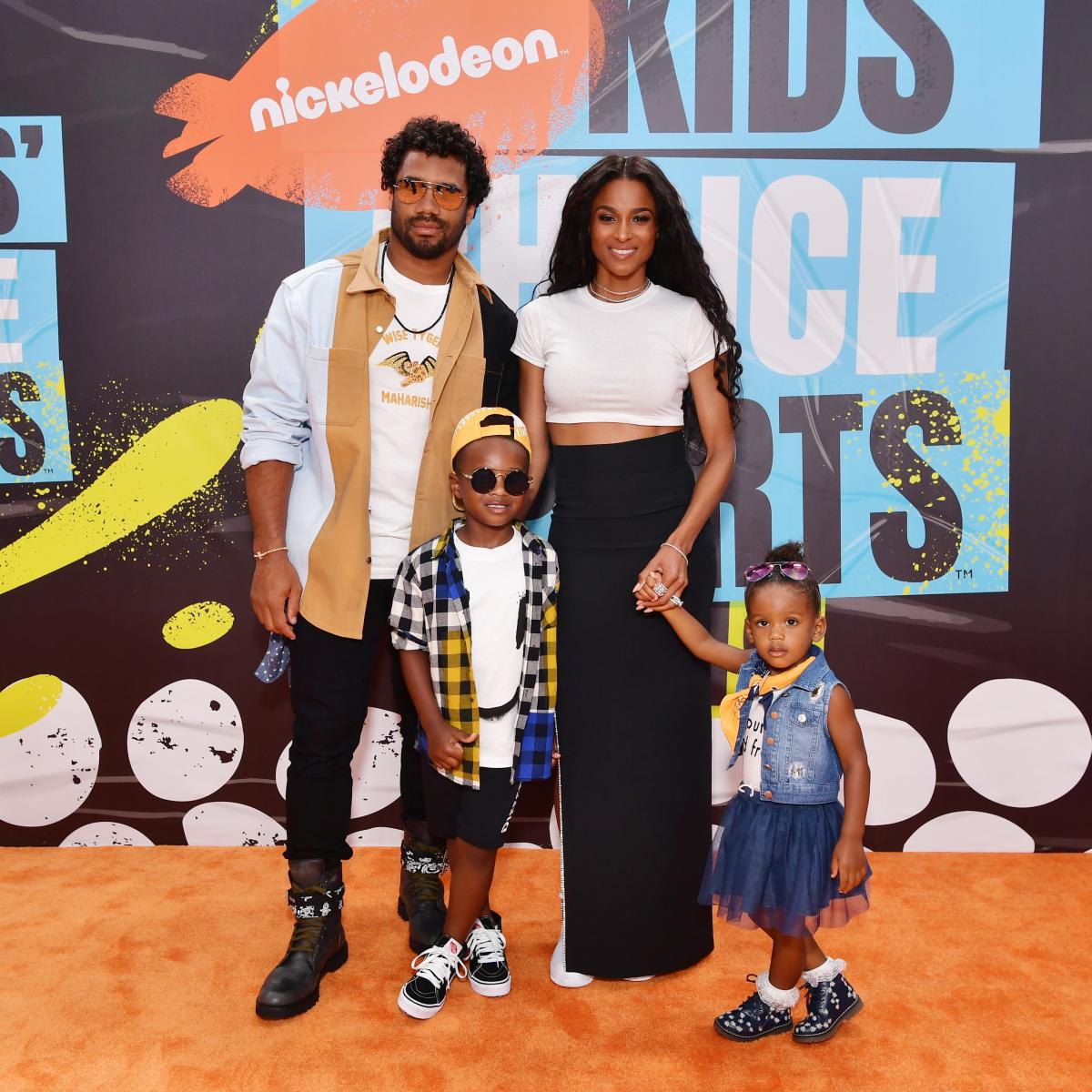 Source: Bleacher Report
Wilson's career may be one of the most demanding and busy jobs on a planet. Yet, the veteran QB shows it is possible to be incredibly successful in professional life while also having a major impact on the lives of his children. For the Wilson family, it is truly "why not us?".