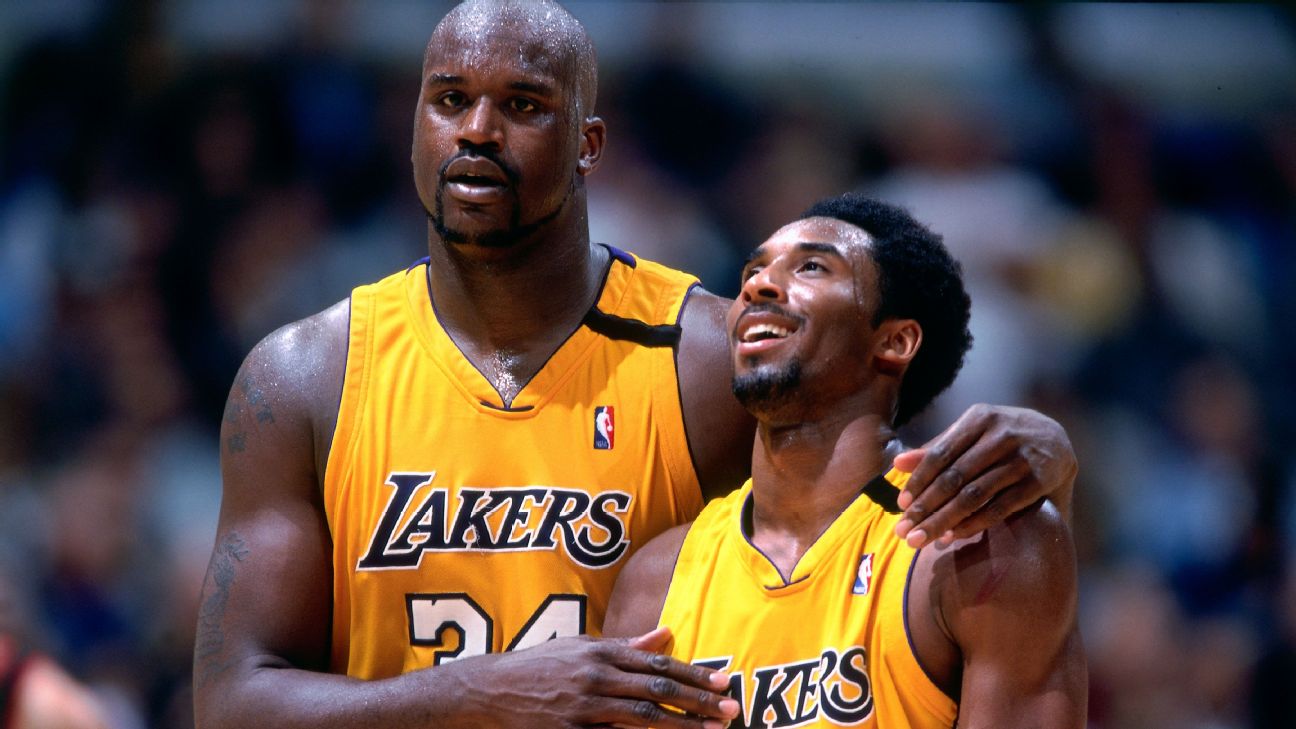 Source: ESPN
Shaquille O'Neal is one of the most accomplished men on the planet. He enjoyed a 19-year NBA career, winning an MVP and four championships. Shaq is a smart businessman: an early investor in Google and Amazon; a minority owner of the Sacramento Kings; and has a plethora of endorsement deals. He is a TV personality, movie star, and former rapper. Shaq also has a bachelor's degree, MBA, and a doctorate in education. But most importantly, Shaquille O'Neal is a father who has overcome adversity to make it where he is now.
Source: Epson
Shaq was born in Newark, New Jersey. His biological father, Joe Toney, was incarcerated when O'Neal was an infant. Upon Toney's release from jail, he decided not to be in his son's life. Instead, the future 2000 NBA MVP was raised by his stepfather, Army Sargeant Phillip Harrison. O'Neal grew up in difficult circumstances and felt it every day.
"Every time I stepped outside, it was trials and tribulations for me," Shaq said in a 2020 interview with TNT.
Source: Getty Images 
This tough environment caused Shaq to act out. He described himself as a "high-end juvenile delinquent" who was stubborn as a kid. Harrison, a strict man, used to come into O'Neal's classes to whoop him publicly. These tactics worked for O'Neal. Despite the toughness, Harrison taught O'Neal everything and showed him who a real man was. O'Neal credited his stepfather countless times for his massive success.
O'Neal with his biological father Joe Toney
Shaq, who had once written a diss song called "Biological Didn't Bother", got to meet his father in 2017. Unlike many of our Fearless Fathers contributors, was able to tell him exactly what he wanted to. While it did not start with Dear Father, the gentle giant kept it simple:
"I don't hate you. I don't judge. I don't have the right to judge. And, being a father, I know it's hard."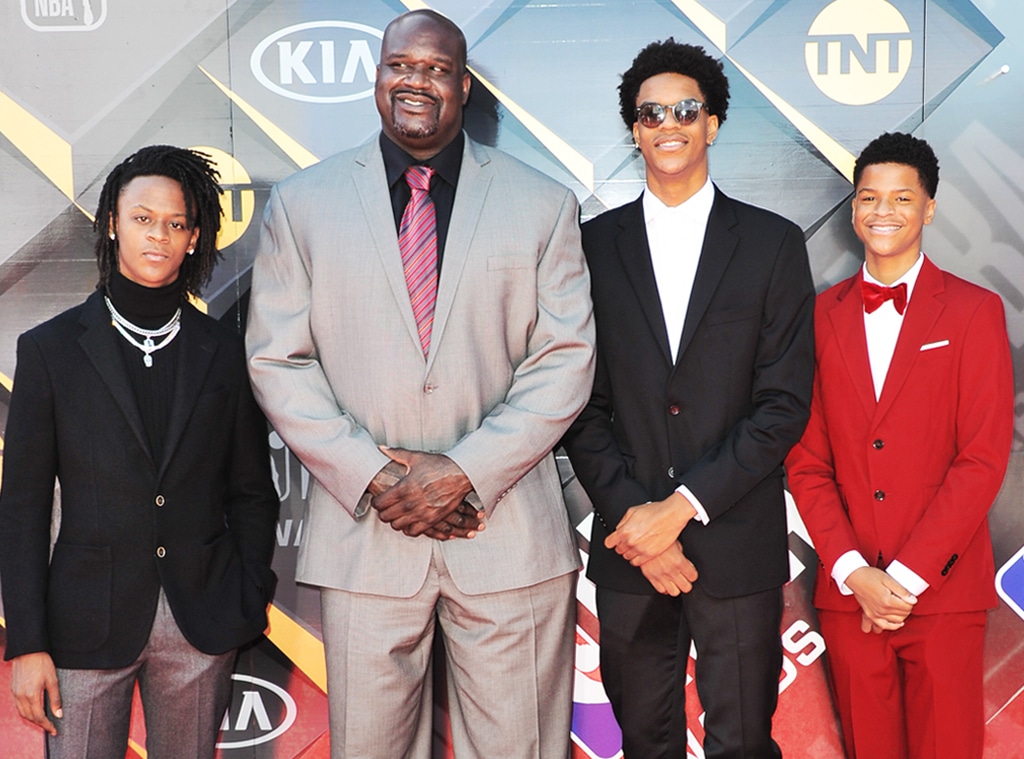 Source: E! Online
O'Neal is also a father of six children. Four of them play basketball. His daughter Amirah and son Shareef are top prospects and currently star at his alma mater LSU. His son Shaqir is a three-star point guard graduating this year. His youngest daughter will be a freshman in high school. There is obvious pressure being the children of a pro athlete in the same sport. But Shaq never pushed them to play basketball. O'Neal said the only pressure he puts on his children is to become educated.
"I just tell (them) go have fun. If you want to be a professional basketball player, I can show you how to get there," Shaq told Jimmy Kimmel in 2017.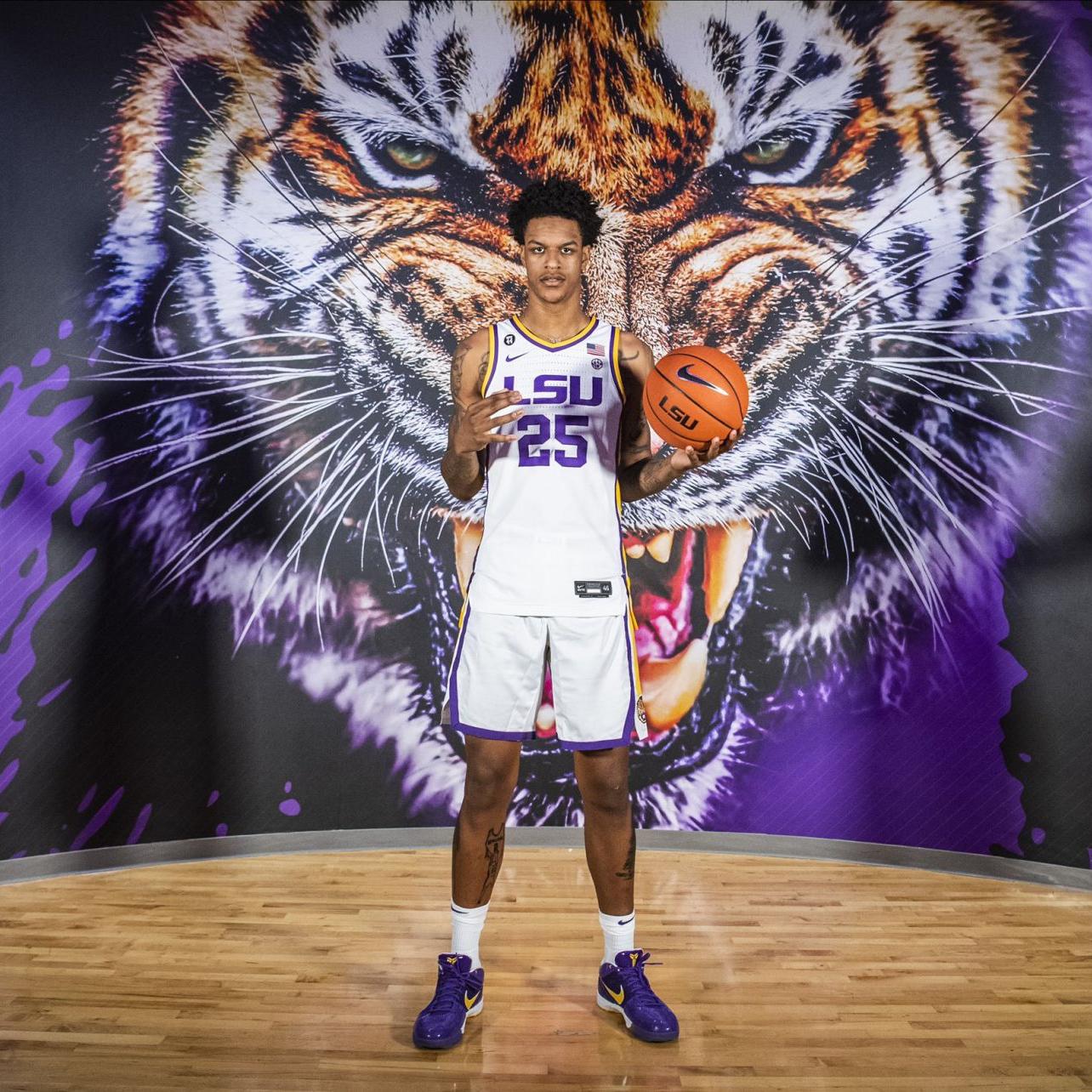 Source: Shareef O'Neal/Twitter
His other kids have found success in other walks of life. His stepson Myles is a model and TV personality. His daughter Taahirah works in philanthropy. Shaq has managed to help all of his children succeed while co-parenting with his ex-wife Shaunie and former partner Arnetta.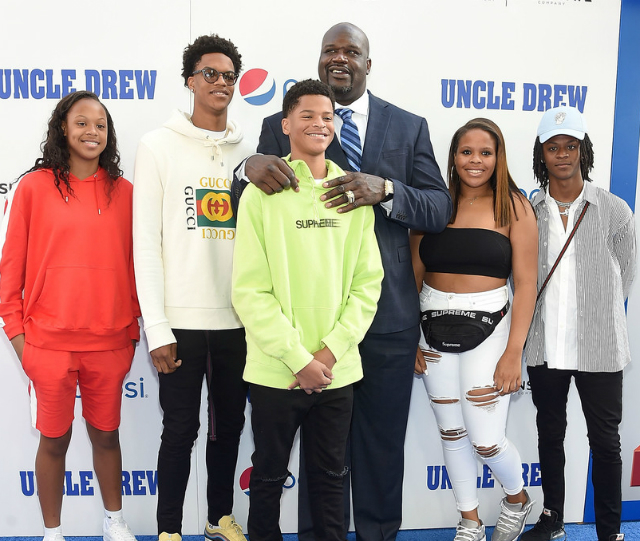 Source: BCK Online
He follows his late stepfather's teachings of a man being the protector and provider for his family. Shaq takes pride in helping those around him. From cars to clothes to college, if a relative asks, he will oblige. He's also a fun father day-to-day. A video went viral of him DJing for his sons over quarantine.
Shaq's love for his sons has been on display for years. When Shaq had his famous alley-oop reaction in the 2000 Western Conference Finals, he was pointing to his wife and baby son Shareef in the box suites. Shareef now has that image as a tattoo on his calf. Surprisingly, Shaq wasn't his kids' favorite player. They were never in awe of him like his fans. They gravitated towards Kobe and LeBron – two of the greatest of all time and Shaq's former teammates. His children just saw the 7-foot-1 giant as Dad.
Source: The Jump
Shaquille O'Neal has worked his hardest and made it to the pinnacle of a number of different fields. He also provides for his family and fathers his children like no other. He is the embodiment of what many hope to achieve and a person many children want to emulate. And he's made sure his kids can see the same success in whatever they do.