Before the eve of 2020 versus battles of Keyshia Coles and Young Jeezy versus Gucci Mane; there was an awesome lineup of Jazz artists in the 2018 Seabreeze Jazz Festival. It was springtime, and the sun was shining brighter than it had before. The birds were singing, and the food and drinks were hitting the spot in our bellies. We had the best lawn seats near the amphitheater in Panama City Beach. The festival included Boney James, the saxophonist, Peabo Bryson, and Jeffrey Osbourne just to name a few. Growing up in the south I would often hear some of the greatest female powerhouse singers like Patti Labelle and Whitney Houston. According to my parents, I am an 'old soul' and Peabo and Jefferey are like our generation's male versions of powerhouse singers. When Peabo Bryson started to perform he suddenly stopped the whole show because the clarity and sound of his song "Can You Stop The Rain" was off-key; and like a preacher to his congregation, he told the musicians to start the song over and they did. Hearing Peabo's songs live hit me differently and brought me back to the days when he sang on the Disney movie soundtracks like Aladdin. When Osborne hit the stage, it was like the R&B version of the Olympics. Jefferey was running up and down the stage and slapping hands, greeting all the fans; he even got one of the fans to help him sing his famous "Woo, Woo" song. He at one point told the audience he was 70 years old; and that he is a new vegan which later inspired me to try vegan-style dishes like Bean Burgers and Zucchini Spaghetti.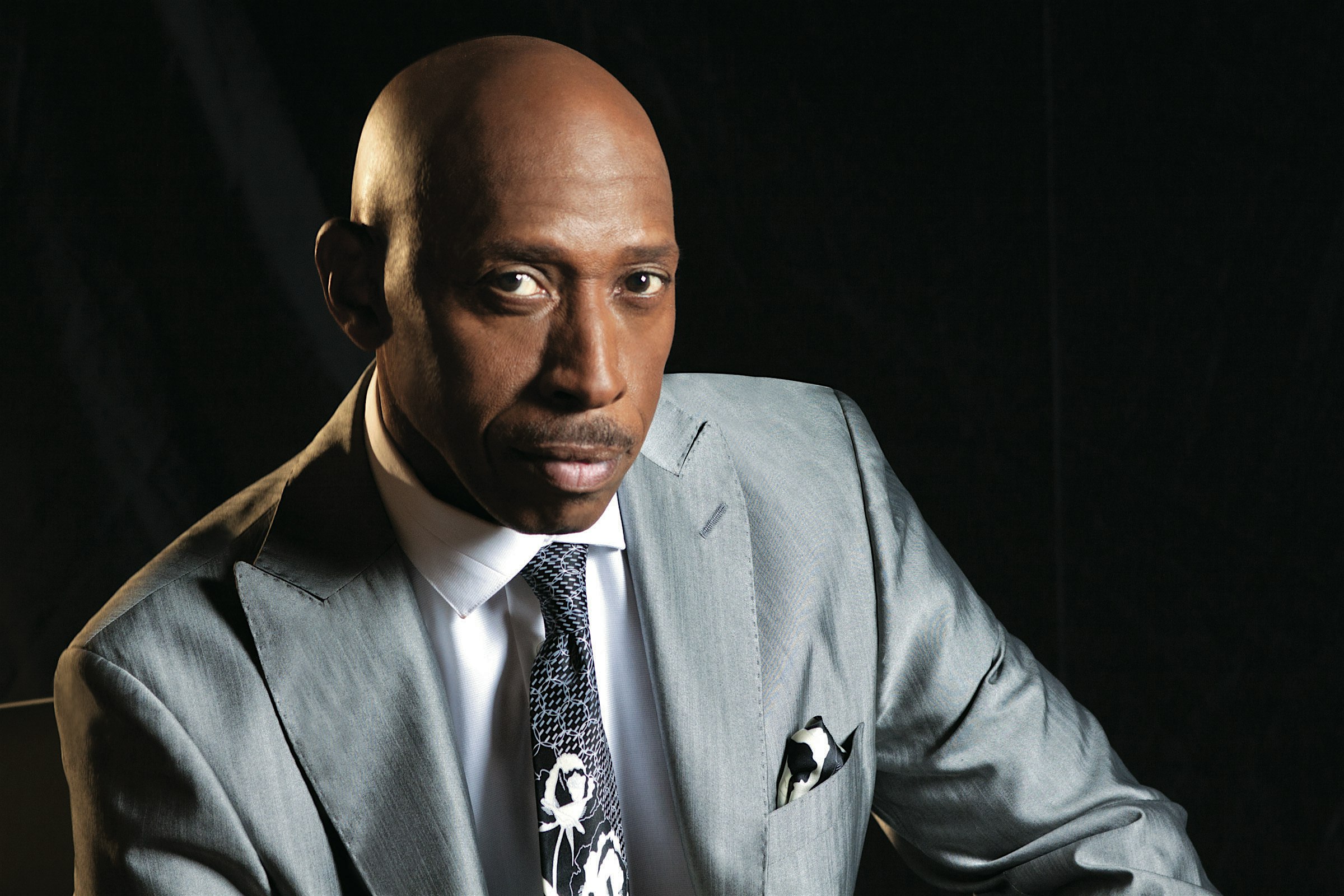 Jeffrey Osborne was the youngest of twelve siblings. He was born in Providence, Rhode Island where he grew up around a musical family. Jeffrey had five brothers and six sisters, of whom went on to have musical careers. His father, Clarence Osborne, was a popular trumpeter who often had to turn down gigs for stars like Lionel Hampton and Duke Ellington to be with his family, he passed away when Jeffrey was thirteen. At the age of fifteen, Jeffrey once played drums for the O'Jays when the drummer was unable to perform with them for two weeks; that was when Jeffrey felt the need to pursue a musical career. One day at a nightclub in Providence he was brought together with a band called L.T.D. After spending ten years and receiving some encouragement from his mother to leave the group and pursue a solo career, Jefferey produced hits such as "Stay With Me Tonight", "You Should Be Mine" or what we all know as the 'Woo Woo' song.
Osborne's solo career using that powerful voice as an instrument, awarded him four Grammy nominations, five gold and platinum albums, including his debut self-titled album " Jeffrey Osborne", "Stay with Me Tonight" and "Only Human". He scored an international hit with "On the Wings of Love" in 1982. In 2012, Jeffery started the "Jeffrey Osborne Foundation" and the "Jeffrey Osborne Celebrity Classic"; the premise is to benefit non-profit organizations who support a continued push for music and arts to children and their families, and a haven for families in need. His latest project is titled "Worth It All" and was released in 2018; the project was written and produced by Jeffrey Osborne himself, except for one song entitled " Work It" which was co-written with his son Jeffrey Osborne Jr. who also performed on the track. Jeffery is married to his wife Sherri Osborne and together they have four children; there's Tiffany, Nicole, Dawn, Jeanine and of course Jeffery Jr. His son wears many hats as an Independent rapper and producer just to name a few of his talents. Jeffrey Senior is currently touring around the world without skipping a beat.
Jeffrey Osborne Sr. is an example of the 'American Dream.' Being brought up in a musical family is a blessing and each day he gets to share that gift with his offspring and the world. In a sense, Jeffrey is living through his father's dream of performing with other celebrities; every step of the way Clarence is walking alongside his son Jeffrey Sr. As I recall him running up and down the stage at the Jazz concert at 70, he looked like he had the body of a 30-year-old man. Now that inspired me to take even better care of my own temple. Jeffery is a transformative Dad that is different because he practices what he preaches, and is living his life on his own terms. He is showing us that our temple as men should be honored if we are to be around to help our children be all they can be in life. I plan to go harder with my own health and encourage good habits with others because it is important if you want to live a full, fun, and active lifestyle. If Jeffrey can leap and speed through the crowds of his performance, then why can't we be active examples in our daily life journey as well?